Achieving Customer Service Excellence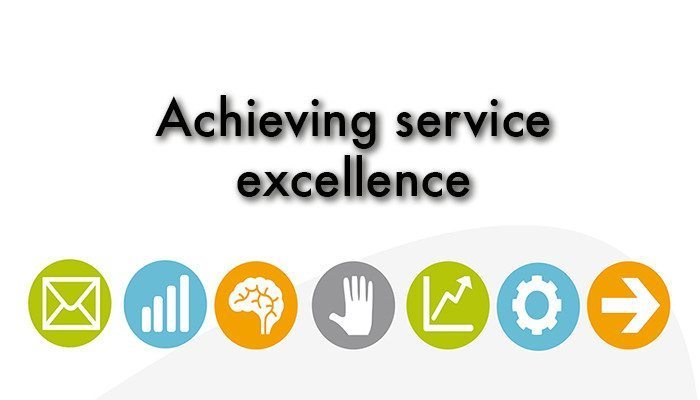 Achieving Customer Service Excellence

Customer service training develops and strengthens knowledge, skills, and abilities of staff, managers and business owners for increased customer satisfaction. Good training can have the following benefits:
 Assist in building relationships and retaining customers,
 Create word of mouth referrals,
 Decrease call backs, returns and lessen negative situations,
 Increase employee satisfaction and retention,
 Build brand value for your businesses.
This 40-hour program will give participants processes and techniques to improve customer service with customers, provide additional skills for staff and build a customer service strategy for their business.
Learning Outcomes
 Identifying the Customer's Expectation of Service
 Compare your company's current customer service standards to those characteristic of GREAT service.

 Customer Service Models That Work
 Identify three customer service models

 Evaluating Customer Service
 The RATER model
 Setting, managing, exceeding customer expectations
 Service evaluations

 Establishing Service Quality Standards
 Defining service standards
 Creating and implementing service standards for your business

 Communication and Listening Skills During Customer Service
 The impact of communication styles during customer service
 Effective listening skills
 Email techniques for customer service

 Moments of Truth and Difficult Customer Situations
 The Types of Difficult Customers
 Professionalism With No Excuses
 Phrases to use and not use in customer service

 Customer Service Across the Generations
 The five generations of customers
 How different generations prefer different customer service experiences
"The course content has been very applicable to staff training requirements for our small business, and in combination with the scheduling flexibility and cost, I highly recommend Workplace Education training for employee skills development. Our staff was implementing the skills obtained from Workplace Education, on local and export projects, while participating in the course.

The instructors customize the course material not only from their own real-world experience, but also based upon the class composition. The instructors strive to incorporate the objectives of the individual participants towards the common benefits of the entire group."

Kent W. Simpson