Essential Skills in Human Resources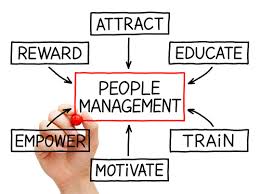 Essential Skills in Human Resources – For business owners, operators, managers or who serves in a human resource capacity at their workplace or business. 
Do you follow a defined process when advertising, reviewing job applications, completing interviews and finalizing employee hires? Would more tips and processes help you in getting the right person in the right job?
What are your top three interview questions? Are those questions getting the information you need to hire new staff?
Does your business have a clear performance management system to help employees be successful in your business/ organization?
Do you have a succession plan as employees retire or move into other roles in your business?
If these are some questions you have been pondering, this 40-hour Workplace Education program Essential Skills in Human Resources would be an excellent investment for your business,  as a manager or if you work in HR administration.
This program will include these topics
Building a staffing strategy - Identifying your HR needs for now and the future
Job analysis and creating effective job descriptions
The hiring process - Designing job postings. The interview and selection processes
Designing a performance management system – goals, appraisals, discipline, termination, and exit interviews
Human resources best practices

Personnel files
Employee orientation (employee onboarding)          
Employee policies and procedures   
Training and development     
Creating an Employee - Friendly Work Culture        
Being prepared - Succession planning
Comments
I am thankful for CBDC NOBL's contribution toward this because for me this project was a huge cost and there is no way our business could have afforded to have it done alone. The consultant work we had done helped reinforce the positive attributes of our company, which helps to keep us motivated. It also outlined several small goals for us to work on to achieve our ultimate goal which is to create greater visibility of our farm outlet and draw more customers to us.
Lorenda Ebbett
Ebbett's Meadow Brook Farm Market