Networking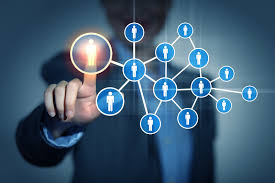 Networking
The ability to network is one of the most crucial skills any entrepreneur can have. How else will you meet the clients and contacts necessary to grow your business? But many people are put off by the idea of networking, thinking it requires a phony, glad-handing personality that oozes insincerity. Nothing could be farther from the truth.
Alana Hirtle takes you through the skillset.   What does a good networker do? How does he or she act? What is his or her basic attitude? You'll probably be surprised at how much you instinctively know about the subject.
Many people go to networking events, but very few know how to network effectively. Networking is more than just getting out and meeting people. Networking is a structured plan to get to know people who will do business with you or introduce you to those who will.
Comments
I attended the 10 week Labour and Advanced Education Microsoft Office Rock Star course with Matthew Guy in the fall of 2017. Matthew's passion and enthusiasm was contagious and the breadth and depth of his understanding of the Microsoft suite of products was astounding! I went into the course with quite a bit of knowledge and experience to begin with; but with Matthew's instruction (as well as the support of a very engaged group of students – we had a blast together!), I was able to bring my skills up to advanced levels. I really did feel like a Rock Star after 40 hours with Matthew. It was time well-spent and an excellent investment in my future. (Tammy Richard, Truro, NS)